Mon, 18 July 2022 at 8:37 pm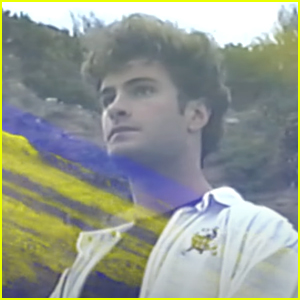 Brady has released his first solo music video!
The 20-year-old In Real Life singer dropped his debut solo single "Staring at the Ceiling" back in May, but he just premiered the music video this past weekend.
"In all honesty, it was really scary to put this first song out. I'm not sure why, because I love the song and am really proud of it, but it's definitely kept me up more than a few nights," Brady previously told Forbes. "Since it's been out, the response has been way beyond my expectations, couldn't be happier. I'm not sure what's happening, but whatever it is, I'm so grateful, and it makes me really excited to get more music out there. Despite all that, even if the song had tanked, being able to look up 'brady' on Spotify and Apple and see my face and my song pop up, is worth more to me than anything—feels so good to know that I have something out there that I can listen to and show people."
Watch the video and find out more inside…
"Staring at the Ceiling" is just the first taste of Brady's upcoming debut album.
"This year I'm focusing a lot on releasing music and getting stuff out there, but there have been some shows planned for later this year I'm really excited about and starting to prepare for," he shared with Forbes about his what he has coming up. "I've got records done recently that I feel really confident about and I think people will love. I'm really excited to see the fans again. More than anything else, I miss the fans and performing for them, so I look forward to getting back out there and doing shows again."
Check out the "Staring at the Ceiling" music video now!
Like Just Jared Jr. on FB