Mon, 08 August 2022 at 7:31 pm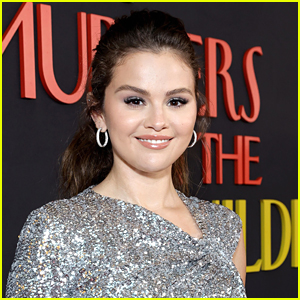 Selena Gomez is revealing what would be her next step after acting!
The actress, singer, producer, etc, who just recently turned 30 years old, opened up about how she would spend her time whenever she quits her current profession.
See what she said inside…
While speaking on the new episode of Giving Back Generation, Selena opened up about future plans.
"I hope to be married and to be a mom," she shared, via Billboard. "Eventually, I'm going to be tired of all of this, so I'm probably just going to devote most of my life to philanthropy before I peace out."
She also dished on how she still does not use Instagram.
"If anybody knows me, I'm an extremist. So it's either one way or the other way," Selena said. "So I actually got rid of my Instagram on my phone and gave that power to my assistant. So everything I post, I just text it to her instead of having to worry about going on and off. I don't even know my password."
She added, "But it's been purposeful because I get excited when I see you guys because I didn't look at Instagram. So I don't know what you did or how you are and that's like real time that we can gain together."
Selena even encourages others to take a break from social media, even if it's just for a short time.
"Maybe take the weekend off, or start with a day where you just don't pay attention to it and really be present for what's around you," she said, "I think that's so crucial and a part of our mental health."
ICYMI: Check out the trailer and premiere date for Selena + Chef season four!
Like Just Jared Jr. on FB