Thu, 11 August 2022 at 9:08 pm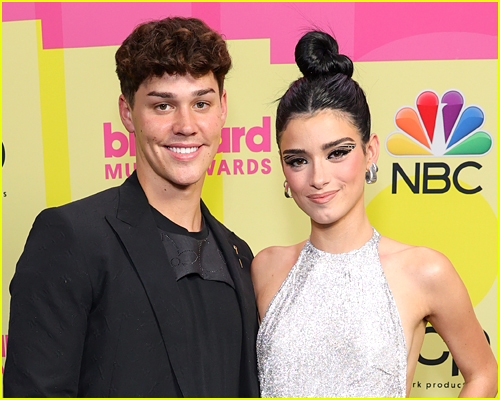 "regarding dixie's birthday party, work has held me back from attending the fun in vegas. a lot of the work that is done behind the scenes, the stuff that makes all this other stuff possible," Noah shared in his lengthy note.
"as consumers of our content, please stop assuming the worst between us. we are both very hardworking and we understand that with being or striving for success, comes a lot of sacrifice," he continued. "however it's the communication between us, that you guys don't see, that keeps the bond strong. we are both kids that got thrown into this industry just trying to figure it out. we need the help of people who support/love us to bring us up and not down."
Both Noah and Dixie have previously spoken about their relationship…
Earlier this year, she opened up about being away from him while going on tour with Big Time Rush.
Back in April 2021, she dished on their relationship, after previously taking a lie detector test together.
Also that year, Noah talked about how it can be overwhelming to have their relationship so public, and how they want to keep some moments just for themselves.
Like Just Jared Jr. on FB