Tue, 06 September 2022 at 7:48 pm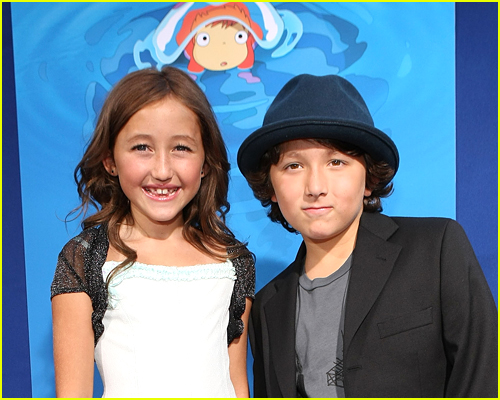 "I was 12 years old, and there was a show… the RL Stine show, it was The Haunting Hour, the one that I was on," he said on the Zach Sang Show last year. "I did two episodes. I did one, which was a Halloween episode and then it did really well, and they were like, 'Can you come back and do another episode?' When I came back, it was like a cowboy themed, like there's ghost cowboys on my farm."
"We're filming in the summer of Canada, and there's a bunch of horses on set and we're filming the final, like big duel scene, right, and then I go in the morning, and I go pet the horses because I've never been around a lot of horses. I just never have."
"Four hours after I pet these horses, we're filming this scene. We're in the middle of the scene, not to get too gruesome in the details, but um, it's like the third take, sweat is beating down my head, and I suddenly get the urge to like explode. Like my a–. I've never felt the kind of pressure that I did in this moment, and I'm holding it. I have a monologue."
"Full wardrobe, miked up, I'm about to sh-t myself, and I'm like holding it in. I'm making, I'm doing the monologue and then all of a sudden I literally, I just can't. I let go of the tectonic like plate that is my as- cheeks at this point, even the slightest second, and it just like flows."
He had to go again and ruined a second costume, and the wardrobe team told him, "This is the third and final copy of your costume. If you sh-t in this costume, we will have to halt production for a day. For the love of god, do not sh-t your pants again.'" Two minutes in, he yelled cut and ran to the bathroom.
So, what happened?
"They halt production. They had a medic come and apparently I'm like allergic to some bacteria that grows on a horses mane, that will make you like lose control of your bowels."
Frankie then revealed that he found out a couple years later that he was being blacklisted.
"I was told like two years later that, because I auditioned once or twice after that, and not only was I blacklisted, I was also like, I didn't want to act after that experience."
"And what I was told years later by a producer, was, you know, I told him I wasn't going to act after that anyway, he was like, 'Oh you couldn't have.' And I was like, 'What do you mean?' He was like, 'Oh you were known for that experience for a while.'"
He also revealed whether he wanted to be in the Jonas Brothers band with Nick, Joe and Kevin…
Like Just Jared Jr. on FB