Thu, 06 April 2023 at 9:20 pm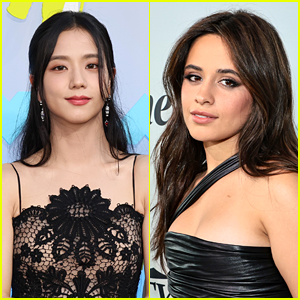 Jisoo is dishing on what it was like performing alongside Camila Cabello late last year!
In a new interview, the 28-year-old "All Eyes on Me" singer opened up about singing "Liar" with the 26-year-old during a November 2022 concert.
Camila joined the BLACKPINK superstar during the K-pop group's concert last fall at BMO Stadium in Los Angeles to perform the song, which Jisoo had previously covered.
Keep reading to find out more…
During the WIRED Autocomplete interview, Jisoo unveiled a question about Camila.
"Before I released my solo tracks, I did a cover of Camila Cabello's 'Liar' at one of our concerts. Since I hadn't started working on any of my solo songs, I was thinking hard about which song I wanted to do a cover of," she shared.
"So, I was listening to music – not like, 'Oh, which one should I do?' I was just listening to random stuff on shuffle. Then 'Liar' came on," she continued. "And immediately, I started to envision or map out what I'd want to do on stage. That's when I realized it was the song I should do and immediately started working on it."
Jisoo then went on to talk about how Camila reached out and what it was like performing with her.
"It was such an honor that I got a call when I was in LA for a concert, and she asked how I'd feel about performing together," the K-pop star said. "For me, that was so great, of course. 'Wow. This is so nice.' When we were preparing together, too, Camila was so enthusiastic, saying things like, 'Let's go off each other here. Let's do this together there.' She'd say that kind of stuff. So, I was so grateful. And it was a great experience."
Following their November performance together, Camila shared photos on Instagram, writing, "Had the bestttt time singing Liar with you @sooyaaa__!!!! Thank you for having me @blackpinkofficial 🖤💖"
Jisoo shared at the time, "It was so much fun singing with you @camila_cabello ! Thank you for making my stage shine even brighter! ✨ P.S. Your outfit made out of our tour merch was SO cute!"
ICYMI: Jisoo just debuted her first solo single album ME. Check it out!
It was recently revealed that Camila will be voicing a character in the upcoming third Trolls movie. Get the scoop and watch the trailer here.
Like Just Jared Jr. on FB