Sat, 09 June 2012 at 10:30 pm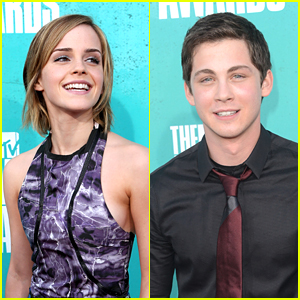 Emma Watson and Logan Lerman may be reuniting once again.
Deadline reports that the 22-year-old actress is in talks to play Ila, "a young woman who develops a close relationship with Noah's son Shem."
Russell Crowe will star as the title character, while Douglas Booth will play Shem and Logan will take on the role of Noah's other son, Ham.
Directed by Darren Aronofsky, Noah is a close adaptation of the Biblical story of Noah's Ark. In a world ravaged by human sin, Noah is given a divine mission: to build an Ark to save creation from the coming flood.
The pic is set to release in March 2014.
Like Just Jared Jr. on FB