Tue, 15 July 2014 at 12:30 am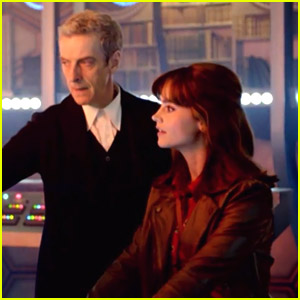 When the Daleks are narrating the brand new Doctor Who trailer…you know it's going to be a good season.
Clara (Jenna Coleman) stands by the twelfth incarnation of The Doctor (Peter Capaldi) in the new video, which BBC premiered over the weekend.
JJJ sees dinosaurs (but sadly no spaceship with them), a new TARDIS (followed by fire, again), darkness, more fire, even more fantastic creatures, and more Daleks. Wait, didn't Oswin (Clara in a different time) wipe the Doctor from their minds/hard drives? So much in a one-minute trailer to take in!
Doctor Who is back on BBC America on August 23rd.

"Doctor Who" Series 8 Full Trailer
Like Just Jared Jr. on FB