Tue, 17 February 2015 at 11:30 am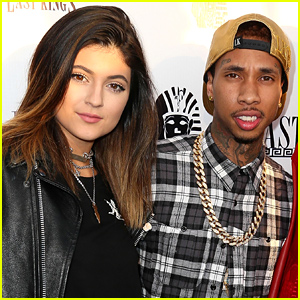 Kylie Jenner's rumored boyfriend Tyga is setting the record straight – they are not dating!
"I'm not dating Kylie. I just want to get that out [of] the way," the 25-year-old entertainer shared on Power 105′s "Breakfast Club" on Tuesday (February 17) after Kylie's sister Khloe Kardashian engaged in a Twitter war with Amber Rose over their supposed relationship.
"It's because [of] what people make it seemů and TMZ, you gotta think, TMZ didn't really care about me until they figured out that I live next door to Kim [Kardashian] and Kanye [West] and all that stuff. But I've been friends with them before I even met [Blac] Chyna. I was friends with Scott [Disick], her family for years, so me hanging out with them was nothing new. People just want to make a story out of it," Tyga continued.
Tyga said that Kylie is a "beautiful young woman" whose "maturity and mentality is different than a lot of people."
Like Just Jared Jr. on FB