Tue, 13 October 2015 at 1:00 pm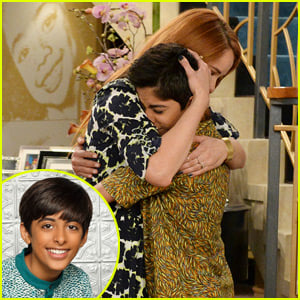 We're getting closer and close to the series finale of Jessie and JJJ can't believe it!
We've enlisted the cast to write their fans and characters goodbye letters before it all ends. Check out Karan Brar's here:
"Hey Jessie Fans,
It's still hard to believe that the Jessie series finally is right around the corner! It genuinely feels like just yesterday we started the show and got it up on its feet. Thank you for being so supportive of the show, the cast and crew, and everything we do; it means the world to us. I wouldn't be where I'm at now without you guys, and the same goes for the show.
The last episode is going to be a big one and I think the promos give you guys a small glimpse of what's to come. I know while you guys are watching the episode it's going to be a little bitter-sweet because on one hand Jessie is leaving to follow her dreams while on the other she's leaving the kids. Regardless of the outcome, I hope this wraps up the show in an amazing way for you guys, just like it did for the cast!
I also don't want you guys to necessarily think this is the 'end' of the storyline because Peyton [List], Skai [Jackson], and I are continuing it through Bunk'd! We've put a lot of effort into making it an amazing show so we really hope you guys love it.
Again, thank you guys for all the support over the years – You are the best!
- Karan Brar"
In case you missed it, read Skai's lovely letter too!
Like Just Jared Jr. on FB