Fri, 19 February 2016 at 3:40 pm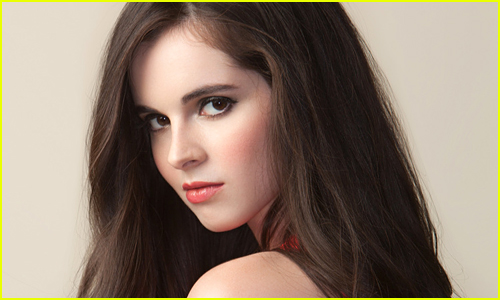 We're not going to lie, we're actually really excited that April Nardini, aka the unknown daughter who actually did break up Luke and Lorelai, was returning to Netflix's revival of Gilmore Girls.
JJJ had the chance to speak to Vanessa Marano — and in between talking and diseccting the show with her — we got the scoop about the new episodes that are coming to the streaming service, what April's return means for America's Sweethearts and more.
"I feel so insanely lucky and I'm so excited," Vanessa, 23, shared with us. "I can't believe that I got to be on my favorite show once, but it gets to happen again."
Click inside to read our exclusive interview with Vanessa Marano…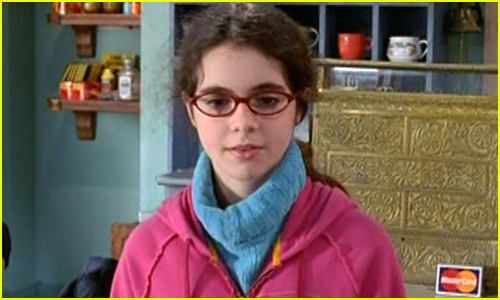 How does it feel to be back on set?
It's so awesome. It's crazy because it's actually been ten years and that's a long time. It's was really crazy for me because everyone's looking at me, like, 'Wow, you're an adult now'. The last time I saw them all, I was going through puberty. I was small then and after everyone got over the shock of me being in my 20s, I think what was harder for everyone was realizing [my sister] Laura was older now too. Everyone had come to me and asked how she was and here I was, 'She's great. She's also 20.' Laura was 10 when I had started on Gilmore Girls.
It's still mind-blowing and weird, but in the best way. I don't even know how to describe it — it's a weird, twisted high school reunion in some type of way. What blew my mind was that, I was only a part of the show for the past two seasons, and then we have all these other people who were a part of the show for all seven years. It was crazy for me to come back and see everyone. It felt like no time had really passed at all, so I can't even imagine what it's like for Lauren Graham or Alexis Bledel, and the others, who were on this show for so long and what it's like for them.
How were you approached for the revival?
Amy [Sherman-Pallandino], the creator of the show, let me know that I would be a part of it. I had actually inquired as soon as I heard about it. I was very excited that the show was coming back. Before I even starred as April, I was a huge fan of the show. I was such a nerd about the show and when this was announced, I was hoping and praying that I would able to come back and nerd out even more. Once she told me that April was going to be back, I was so excited.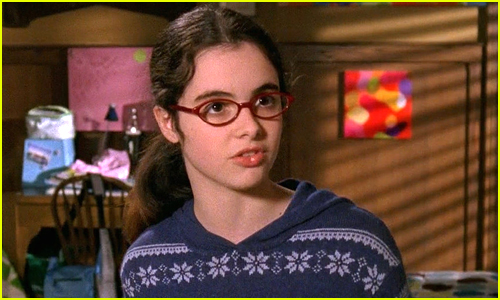 Is it hard to get back into the mindset of April?
Not at all. It's so much fun to be back as April because she's such a weirdo. I missed it. I missed her so much. I got back on set and we had this entire conversation about if she should still be wearing glasses or if she shouldn't. I told them all I wanted her to wear glasses. It's nostalgic for me, so April is back and she is wearing her glasses. It's funny to see that now she's different, at 22, but yet, she's not different at all. She's still just a little weirdo.
A lot of people are not fans of April at all. Do you think this revival will give her a second chance or redeem her with them?
No, no they are not [laughs]. I hope this is her second chance. Where and when we last left Luke and Lorelai, they were sort of together, so a lot of people's beef, and my beef with April, was the fact that she broke those two up. It was a difficult place to be as a fan of the show because on the one hand, I loved my character and I loved that I got to play her on my favorite show, and then on the other hand, she contributed to the demise of my favorite on-screen couple. I was tortured.
Hopefully, this time around, people can just like the character for who she is, as opposed to the 13-year-old who was just a child when she broke up America's Sweethearts.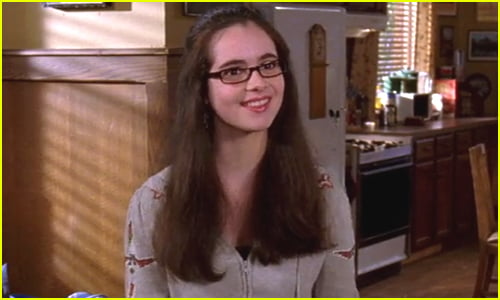 Before the revival was announced, did you have an idea of where April ended up in your head? Last we saw April, she was off to NM with her mom. Can you tease on what she's actually been up to since then?
I assumed that she had gotten into college because she was such a brainiac. Right now, I think she had just graduated college and is looking into grad school. So that's where April is at.
How is April's relationships with everyone, especially Luke and her mom, Anna?
Good relationships all around. There's no drama that April is at the center of in this revival, which is so nice. She's just kind of there, being a part of the family, which is awesome. I've only shot the one day at this moment in time, so as of right now…April is not breaking up any major couples right now. We'll see how that goes…
Did you have a favorite Gilmore Girls character?
Lorelai, obviously. It's hard to narrow a favorite character down though, since they were all so great. Lorelai, and Luke, and Jess…oh my gosh, I wanted Rory and Jess to be together so bad. Then they broke up and that was so hard for me.
I loved all the characters so much, but I think that anyone that watches Gilmore Girls, everyone just loves Lorelai. She really is…not exactly the creator, Amy, but there is a lot of Amy in her. She's just this fantastic, hilarious, unique person and I think that Lorelai was captured so well and is someone that we all just fell in love with.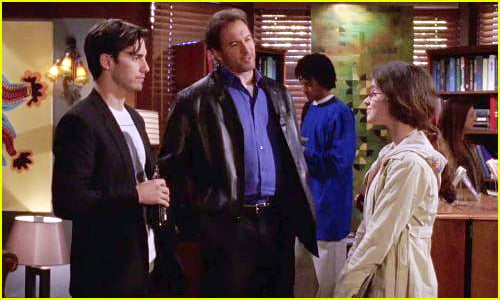 Which of Rory's boyfriends was your favorite, and why?
Jess is my favorite boyfriend for her. They were so good together. She finally dated someone who was at her level, intelligence wise and she gave him a reason to get his act together and put his life on the right track. I think that was amazing because here we have this funny, smart, cool guy who was headed towards loserville and it wasn't until he met Rory that she was able to get his life on track. I think that they offered each other things that no other couple, for Rory, on the show, has really offered.
Is there something about April that fans might not remember or even know; or maybe something you just found out?
There is something I just found out, but I don't think I can reveal it yet. When we come back, April has grown up and she's going through stages of her life when you get older and maybe change your personality a little bit. At the end of the day though, April's true little weirdo nature always wins out in the end.
She was a weirdo — in the best way. I will always remember the scene we shot where she was 'can I count your salt?' Luke was like 'what?' and April was explaining her like of salt shakers to him. She's awesome like that and it was such a random, weird thing for a 12-year-old to do. I have a specific memory of that scene where Luke was trying to get to know April and him asking her if she wanted to color. She was like, 'I'm 12′. So instead of coloring, she asked if she could refill the salt and pepper shakers. She truly is the daughter of a diner.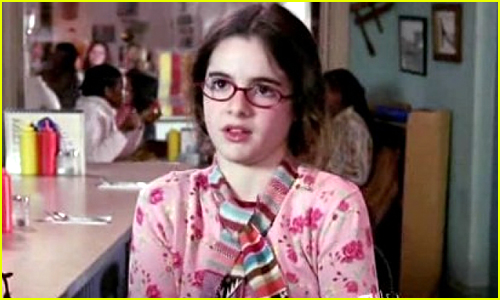 What has been the most challenging thing so far?
This is a funny thing actually. I'm on Switched At Birth now and we do sign language. So whenever we have these big giant monologues, they're in sign language and my speech slows down because I have to match my hands to the speed of my voice. But on Gilmore Girls, they talk really fast!
It was never a problem for me before. I talk fast in real life and I was such a fan of the show that I knew they talked fast. When I joined GG, the writers and crew and everyone, they'll tell everyone to speed up their talking pace and I think I was one of the only people who I think they never had to give me that note to speed up. It was weird to be back again and since now, I'm used to talking a bit slower for SAB, all of the sudden they have to give me that note. Everyone was like, you are talking like a snail right now in comparison to what everyone else is doing.
Do you find any similarities between April and Bay?
There's not one single similarity whatsoever. With Bay, me and her are so different except for our sense of humor and we're very sarcastic. April has no sense of humor at all. She just doesn't understand jokes at all. She's so black and white and does not understand puns or anything. Bay is also super artsy and not by the book, whereas April is very by the book.
I think April would love to be someone like Bay. I think that's something, April in her 20s, is trying to be, but it doesn't happen, because it's not her.
Do you think April's DNA project foreshadowed Bay's own story on Switched at Birth?
[Laughs] I'm just typecast. I can only play someone's daughter when there's a DNA drama happening. That's it. It's a requirement. I say to shows I will only come on if my character finds her biological parents through a DNA test. It's a requirement before walking on set.
========================================================
Stay tuned for more news on the Gilmore Girls revival and check back soon to see what we found out from Vanessa about the new season of Switched at Birth!
Like Just Jared Jr. on FB