Thu, 12 May 2016 at 3:40 pm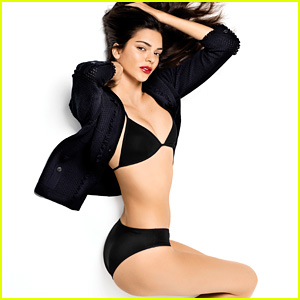 Kendall Jenner poses for a series of gorgeous photos in Harper's Bazaar June/July 2016 issue, on newsstands May 24.
The 20-year-old model discussed growing up in the public eye, her taste in music, and more. Here's what she shared…
On being raised in the public eye: "We were brought up in this abnormal world, if that's what you want to call it. I feel like a lot of people say that kids who grow up in that kind of world go crazy. But it has everything to do with how your parents raise you. I was raised so normally, or as normally as I could have been."
On her taste in music: "I went to Justin Bieber's concert the other night. Of course I have the fever! He's a really good friend of the family's, so we all went to support him. Kanye went two nights in a row. He's a huge fan – I was shocked. He was dancing around the whole night, having so much fun… I am 100% a huge fan of Beyoncé. If I see her, I will faint. I've met her before. I just get really nervous and quiet – I just shut up and bow down."
On what she wanted to be when she grew up: "I've always loved animals. I rode horses for 10 and a half years, so I thought I was going to be a professional horseback rider and then a vet. I used to play these vet video games."
For more from Kendall, visit HarpersBazaar.com.
Like Just Jared Jr. on FB