Mon, 23 May 2016 at 7:00 pm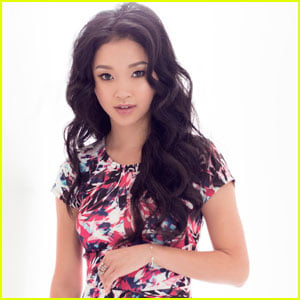 Check out these fun tidbits about Lana Condor!
The young actress is set to making her feature film debut in the star-studded film X-Men: Apocalypse, out in theaters on May 23.
"X-Men was such an amazing experience, not just working and learning on set, but also making friends in the cast and crew and sharing the experience together," Lana told JJJ. "Apocalypse is an epic movie, one that will give all summer action movies a run for its money!"
Here are 10 fun facts Lana shared with us:
1. I am obsessed with Hot Yoga.
2. I used to be a competitive equestrian.
3. My first year of high school I went to a performing arts school in NYC.
4. I am a pescatarian.
5. X-Men Apocalypse is my first credit.
6. I love to cook… and I am obsessed with cooking tutorials.
7. I have a bad nail-biting habit.
8. I love improv and train at The Groundlings School of Improv.
9. I am obsessed with stationary, journals, cards, books…
10. I am obsessed with paint ball.
Like Just Jared Jr. on FB