Mon, 26 December 2016 at 1:22 pm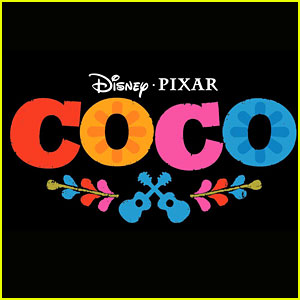 Here's your very first look at Miguel, the main character from Disney/Pixar's Coco!
The film will hit theaters on November 22, 2017, and features an all-Latino voice cast.
The movie follows Miguel, voiced by Anthony Gonzalez, whose family has banned music for generations. Miguel has grown up idolizing entertainer Ernesto de la Cruz (Benjamin Bratt).
In the image below, Miguel goes to Ernesto's grave and borrows his guitar to play, which is hanging in his tomb. The grave robbery sends Miguel to the Land of the Dead to face his relatives that banned music from his family!
"[It's not] a break-out-into-song musical…[It's] set against the backdrop of musical performance…At the end of Toy Story 3, we had this moment where Jessie turns on the boom-box and the Gipsy Kings do a Spanish language version of 'You've Got a Friend in Me.' Which, it turned out, ended up being a real precursor to this movie," director Lee Unkrich (who directed Toy Story 3), said to EW. "The day John Lasseter gave the thumbs up for this movie, I immediately felt this huge weight drop onto my shoulders because I knew that we were doing something different than we had ever made at the studio and that for the first time, we were going to have this enormous responsibility to do right by this culture and not lapse into stereotype or cliché."
See the first look photo below!
Like Just Jared Jr. on FB