Thu, 02 March 2017 at 8:43 pm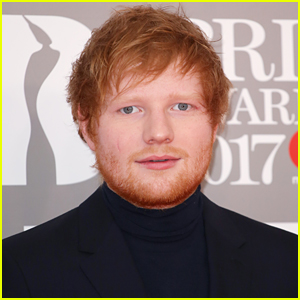 Ed Sheeran has managed to break our hearts with a song we haven't even heard yet.
"Supermarket Flowers" is the final song on Ed's upcoming album, Divide, and with just hours to go until its' release, we're bracing ourselves.
"That's the most special song on the record for me," he shared in a track-by-track interview. "My grandmother was very ill during the time I was making the record and passed away at the end of me making the record so we wrote this song as a tribute and just left it on."


While Ed admitted he initially didn't want to put it on the record at all, it was his grandfather who convinced him to do it.
"My grandfather just turned to me [at the funeral], he was like you have to put that out, that has to go on the record. It's such a good memory, that's why it's ended up on there."
Ed added, "[It was] Really hard to write, yeah. Very easy at the same time in terms of its flow. Because there was no trying to think of poignant lines and being like you know death is this or like life is this. It was just so spot on and the lyric of 'you are an angel in the shape of my mom', that could end upping a poignant line but it was the truth."
"She was one of the nicest women you'd ever meet and she was my mom's mom. It was written for my mom's point of view; it was choosing loads of specific things and then just finishing it as a song."
We're getting all our tissues together right now.
Like Just Jared Jr. on FB