Sun, 05 March 2017 at 4:30 pm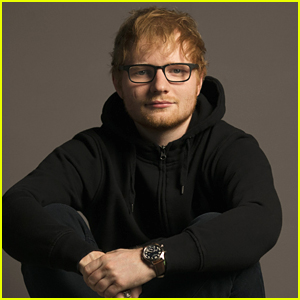 All weekend long, you've probably been jamming out to Ed Sheeran's new album, Divide.
So, can we now talk about the sleeper hit "Happier"? Because JJJ is obsessed with this song the most!
"My theme for the song is when you have a sort of first relationship or second relationship and you're young and that relationship ends, you're so bitter about it and so angry,'" Edexplained about the track, which was in line to be the first single.
"I feel like you get to 24 or 25, maybe younger if you're a bit more mature, and you look at your exes in relationships and you're just like 'She actually looks a lot happier than when she was with me.'"
He added, "But I remember the first girl I was with, that the first and most of the second album were about, I was with from school and I remember the guy she was with, meeting him one day and being like 'he's so more suited to her than I ever was' and seeing them together, we never looked like that, we were never that sort of couple, never that happy."
Click inside for the lyrics to "Happier"…
Like Just Jared Jr. on FB