Mon, 10 April 2017 at 11:44 am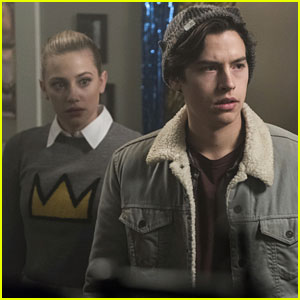 Riverdale, episode 10 (The Lost Weekend), which airs this Thursday (April 13) is the best one of the season, according to cast members.
There are certain things we know are definitely going to happen on Riverdale, like another character is going to die. And this week introduces a new character, Archie's mom, played by Molly Ringwald.
But what is it that makes this week's episode great, according to cast?
"Episode 10 is a really fun episode and what I love most about it is that it kind of favors the whole group. Everything ties in," shared Camila Mendes, who plays socialite Vernica Lodge, tells cbr.com. "It's really a story of friendship and togetherness."

Cole Sprouse agrees, explaining, "In episode 10, we seem to have kept almost all of the bits [of storyline] that we all really liked, which is why a lot of people love it."
Stay tuned to JustJaredJr.com for more news on this week's episode.

Jump inside the photo gallery to get hints about what this week's Riverdale has in store.
Like Just Jared Jr. on FB