Wed, 26 April 2017 at 4:18 pm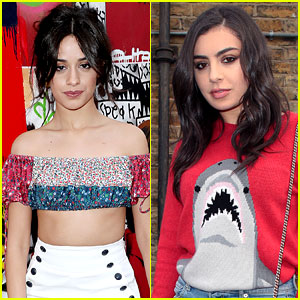 You know that sensation when you're suddenly so overcome with emotion you can't stop your over-the-top, shaking sobs, so you fall into them completely… until you finally come out the other end relieved, and a little refreshed? Camila Cabello and Charli XCX do, too.
Camila and Charli would argue that a good cry is even better than a good laugh.
"Which do u prefer crying or laughing???? I literally don't know they both feel so good…." Charli mused on Twitter on Monday (April 24).
Her fans had a lot of input, and, as it turns out, so did Camila.
"maybe crying but not like a cute little tear down ur cheek i mean a full on ugly cry when u get a headache and then go to sleep," she answered with a fire emoji and several "100″ emojis.
"lol I feel you," Charli answered.
What do you guys think? Does laughing or crying win?
Which do u prefer crying or laughing???? I literally don't know they both feel so good….

— CHARLI XCX (@charli_xcx) April 24, 2017
maybe crying but not like a cute little tear down ur cheek i mean a full on ugly cry when u get a headache and then go to sleep ???????????????????????????? https://t.co/s3W1pJBSVm

— Camila Cabello (@Camila_Cabello) April 25, 2017
Like Just Jared Jr. on FB