Fri, 05 May 2017 at 10:51 am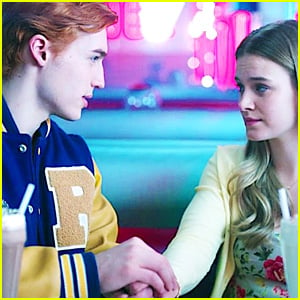 WARNING: SPOILERS AHEAD!
We never actually saw this Riverdale reveal coming!
While fans were only mainly concentrated on Jason Blossom's killer reveal, they missed another big one — that Jason and former fiancee Polly Cooper are actually cousins!
It turns out that Hal Cooper and Clifford Blossom are actually cousins themselves — their grandfathers were brothers.
After Clifford's grandfather killed Hal's, that Blossom family cut ties altogether and turned into the Coopers.
This means that Jason and Polly are actually third cousins.
"Very early on that was in the pitch, that it was going to be revealed that the reason the families didn't want Jason and Polly to be together was because – though they were somewhat distantly related – they were blood relatives," EP Roberto Aguirre-Sacasa shared afterwards.
He adds, "People thought that we were breaking the incest taboo with Cheryl this season, and I love that the twist isn't that it was Cheryl and Jason, it was Jason and Polly. And again, in our sort of darker universe, that's one of darkest kind of roses in the vase."
Like Just Jared Jr. on FB