Wed, 10 May 2017 at 1:55 pm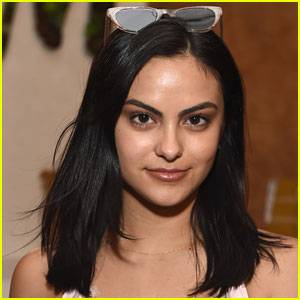 Camila Mendes may be a super-successful star of the hit-TV series Riverdale (still dying over her duet with KJ Apa), but there are some things fame won't buy you — like five-star Uber ratings.
"So I'm on a mission to get a 5 star Uber rating (currently at 4.67 which is less than desirable) but the good news is I found the solution.." she tweeted late last night, much to the amusement of her fans, who understand the struggle.
Then she shared her solution: "right before you exit the Uber, just really enthusiastically be like '5 stars!!' and there's a 99% chance u get 5 stars back #lifehacks."
She then snapped a silly selfie showing the face you should make when saying "five stars" — eyes bulging, mouth open.
Co-star Lili Reinhart supports the method.
It's hard to imagine any Uber driver with Camila in the car giving her anything less than five stars!
Like Just Jared Jr. on FB