Wed, 07 June 2017 at 1:41 pm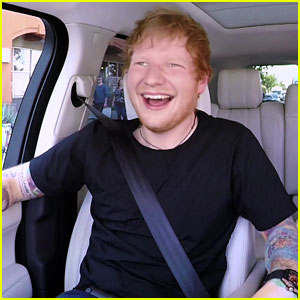 Ed Sheeran is a man of many talents: writing chart-topping songs, winning Grammy's, hitting Justin Bieber in the head with golf balls.
Now we can add another talent to the list — cramming malted milk balls in his mouth! Last night on Carpool Karaoke with James Corden, James challenged the 26-year-old singer to a mouth-stuffing competition, and you can guess who came out on top.
Ed won easily, fitting 55 of the chocolate candies (Malt Teasers) in his mouth at once. They're not small, either!
"I don't know how you've done that!" James exclaimed, "That was insane!"
We're totally impressed and kind of afraid. Watch the full video below!
Carpool Karaoke with Ed Sheeran
Like Just Jared Jr. on FB