Sun, 18 June 2017 at 1:34 pm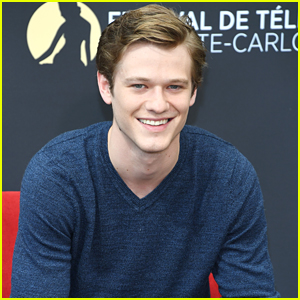 Lucas Till is still taking our breaths away during the 2017 Monte Carlo TV Festival in Monaco on Saturday (June 17).
Just ahead of attending the festival, the MacGyver star was in Amsterdam and while trying to show off the city's beautiful architecture and charm, found a little Instagram flaw.
"Unless I'm missing something, you can only get half a panorama pic in the Gram," Lucas captioned.
It seems that if you take a panorama and want yourself included, you're not able to upload the entire thing. So weird!
"In order to get me looking out pensively, I must sacrifice half a city street," he added. "Maybe I'll do a part 2, limited release of course. It's good to be back in Amsterdam again."
Have you tried to do this? What are the results?
Like Just Jared Jr. on FB