Wed, 28 June 2017 at 11:14 am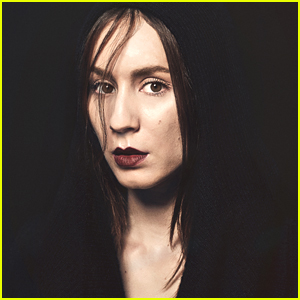 SPOILERS AHEAD! DO NOT READ IF YOU DIDN'T WATCH THE SERIES FINALE OF 'PRETTY LITTLE LIARS'
Did anyone else let out a gigantic gasp when Uber A.D. was revealed on the series finale of Pretty Little Liars last night?! We know we did!
While we had heard the fan theories about "Twincer", we left our minds open to whoever it might be — but that theory was right! Spencer Hastings' British twin sis, Alex Drake, was indeed A.D. — and Troian Bellisario has to be just about the best secret keeper ever!
"I was first told in the beginning of season five," Troian revealed in an interview with Elle. "Marlene took me aside and told me, 'I have an idea, but I don't know if the network will let me do it…' Then she sat me down and explained this whole ending to me."
That's TWO WHOLE YEARS!
Troian adds, "It took two hours to go through the entire pitch. There was so much for her to tell! I didn't even know about Mary Drake — we hadn't really introduced that character's story yet. So I didn't know about Spencer being adopted either. She had a lot to tell me."
In fact, this whole storyline didn't even come until after season four — because the show kept getting renewed.
"Originally, the show was only supposed to last five years," she shared (that's news to us!). "So she was going to take it through to Charlotte being revealed as A, and that was it."
Troian adds, "But around season four, the network contacted her and said they really wanted to take the show through to seven seasons. That's when she had to start creating this whole other world, with a new ultimate villain."
TELL JJJ: What did you think about the A.D. reveal on Pretty Little Liars?
Like Just Jared Jr. on FB