Wed, 05 July 2017 at 4:29 pm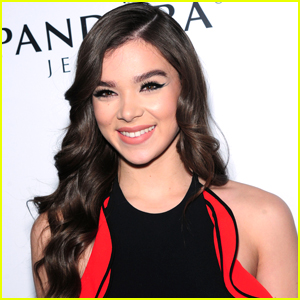 Hailee Steinfeld, as an actress, had her first kiss very young (and on-screen!) and she reveals all of the awkward details in a new video interview.
"My first kiss was actually on-screen which I don't consider my first kiss," she tells W, "It was a student thesis graduate film called She's a Fox and I had to kiss two guys in it and that was a lot for me. I went from kissing one boy to kissing another."
She was only "11 or 12."
Was she nervous? Of course!
"I didn't know what to do!" she laughs, "One of the guys, he was shorter than me so they had to stand on an apple box."
Her first real kiss was at her house, "by my front door," but she's pretty sure he did it wrong. (All we know is that it 100 percent wasn't Justin Bieber.)
Watch the entire video, and cringe along with her, below.
Like Just Jared Jr. on FB