Sat, 15 July 2017 at 3:48 pm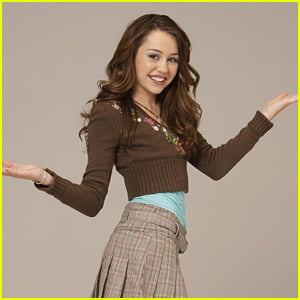 Miley Stewart should've been Kylie Stewart!
The character behind Hannah Montana, played by Miley Cyrus, wasn't supposed to be Miley at all — and it's all thanks to her dad, Billy Ray (who played her dad on the show, too).
He explained in an interview with People Now, "Hannah Montana was originally written about Kylie, and … up until the day we started filming the pilot, it was still Kylie. But I kept saying 'Miley'."
Billy Ray adds, "By the third time into it somebody stopped and said 'Wait a minute, everybody, script change … Kylie is now Miley.'"
"I think looking back at it, that was quintessential to who Hannah Montana was because what it did was open up a door to the real [Miley]."
Minds. Blown.
Like Just Jared Jr. on FB