Mon, 24 July 2017 at 4:15 pm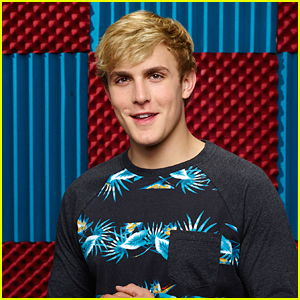 Over the weekend, Jake Paul made more headlines after announcing his split from Disney and Bizaardvark.
After releasing a short statement on Twitter, the mega social star addressed the situation in an honest video on his YouTube Channel.
"This is my first time actually talking about it on camera and I'm still wrapping my head around it," Jake says, with Erika Costell by his side. "It sucks."
He continues, "I loved everyone that was part of Bizaardvark and all my cast mates…It's going to suck not being with you guys every week now. It's so amazing to see you guys grow as individuals. You guys are all stars in your own right."
"For both Disney and myself, after communicating for a couple month while I was on set and daily vlogging on set and while I was growing Team 10 and other business stuff I have going on, it was hard for the both of us," Jake admits.
"Disney was a full time job and doing everything on top of that…I made it look like it was easy, but what you didn't see is I was on set from 8am to 5pm and then come home and get everything else done. I wasn't sleeping. It was unhealthy and it caused problems for the both of us."
Jake also goes on to say how he grew up from the role of Dirk Mann. Check out his full video below
Like Just Jared Jr. on FB