Tue, 25 July 2017 at 11:52 am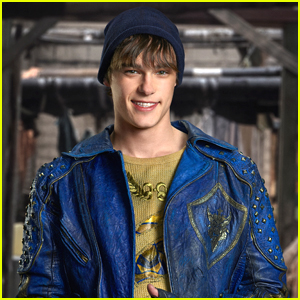 WARNING: SPOILERS AHEAD!
Mitchell Hope plays Ben, now King of Auradon, son of King Beast and Queen Beauty — yes, that Beauty and the Beast, in Descendants 2.
If you watched the sequel DCOM on Friday, or anytime over the weekend, you saw that big roar that Ben let out towards the end.
You're probably wondering why the character didn't actually morph into Beast form — we mean, his dad was a beast, and his girlfriend went all dragon. So, why not Ben?
"No one has ever asked me about that, nor was it ever raised throughout the entire process," director Kenny Ortega revealed to TVLine about the possibility.
He adds, "But I could see where someone would think, 'Uh-oh! That's going to happen, too!' We just felt that Ben needed to express that he was feeling empowered to make the decision he makes at that point."
Petition for Ben to go full Beast Mode in Descendants 3!
Like Just Jared Jr. on FB