Tue, 01 August 2017 at 1:30 pm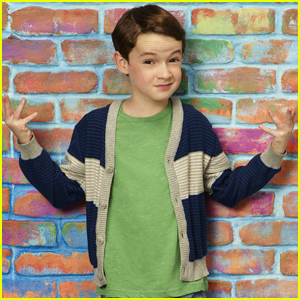 Who else is just loving Raven's Home? So are we!
With an all-new episode just days away, we know you're wanting to know more about the four kids on the show and JJJ has the exclusive scoop!
Jason Maybaum stars as Levi Grayson, Chelsea's only child.
He's described as "responsible and levelheaded", in fact he's so responsible and levelheaded that we feel like he's the parent instead of Chelsea!
We played a little rapid fire with Jason during an interview with him and found out that he wouldn't ever give up french fries for anything.
Us too, Jason. Us too.
Click inside for more rapid fire with Jason Maybaum!
If you could be any animal what would it be and why?
"A cat, because they run really fast."
What is one of the things you would put on your "bucket" list?
"Be a director."
Who is your favorite superhero and why?
"Batman. He has the coolest gadgets."
What is your favorite summer activity?
"Go on vacation with my family."
What is one food you wouldn't want to give up?
"French fries"
What is one item you could NEVER live without?
"My video camera"
What were your favorite Disney shows growing up?
"Jessie"
If a movie was made of your life, who would play you?
"Jason Ritter"
If you could go anywhere in the world where would you go and why?
"Alaska, the glaciers and icebergs sound beautiful and cool to see."
What is your favorite hobby?
"Playing basketball."
When I dance, I look like…?
"Fly!"
What is the thing you're most afraid of?
"Being alone in the dark. "
Like Just Jared Jr. on FB