Wed, 02 August 2017 at 10:03 pm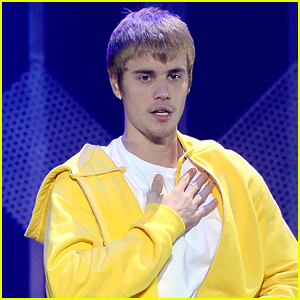 Justin Bieber is opening up about taking some time off in his latest post.
The 23-year-old entertainer took to Instagram to share a heartfelt letter to his fans for sticking by him throughout his career so far.
"I'm so grateful for this journey with all of you," Justin began his post. "I'm grateful for the tours but most of all I am grateful I get to go through this life WITH YOU! Learning and growing hasn't always been easy but knowing I'm not alone has kept me going."
"I have let my insecurities get the best of me at times, I let my broken relationships dictate the way I acted towards people and the way I treated them!" Justin continued. "I let bitterness, jealousy and fear run my life!!!"
Justin announced last week that he was decided to cancel his tour so that he can finally enjoy some time to himself after being on tour for nearly two years. A few days later, Justin hit a photographer with his car.
"My past decisions and past relationships won't dictate my future decisions and my future relationships," Justin continued. "I'm VERY aware I'm never gonna be perfect, and I'm gonna keep making mistakes. I wanna be a man that learns from them and grows from them!! I want you all to know this tour has been unbelievable and has taught me so much about myself. I am reminded of how blessed I am to have a voice in this world. I've learned the more you appreciate your calling the more you want to protect your calling."
You can read Justin's full statement below.
Like Just Jared Jr. on FB