Wed, 09 August 2017 at 8:23 pm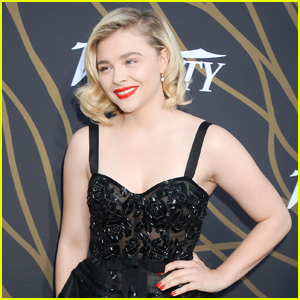 It's almost been a year since Chloe Moretz took a step back from all her previous movie commitments.
The decision came just after she was announced to star in a live adaption of The Little Mermaid and fans were seriously confused as to why she stepped back.
"I pulled the plug on all my movies because I want to reassess who I am and find myself within my roles again," she shared at the time. "I'm realizing that I can slow down."
Chloe spoke with ET at the Variety Power of Young Hollywood event last night and revealed that this is the perfect time to get back into things.
"It meant a lot to me to kind of come back into my career in the space where I know more about myself and I know where I am now and I know what I want to convey to people," she says. "I know what I want to share about myself, and it's just a cognizant decision and a positive step forward."
Chloe adds, "I think it's easy when you work a lot to kind of just do things habitually, and you just want to work because you're used to working, and you work and work and work, and you kind of sit and stop for a second."
However, don't expect her to jump right into a handful of roles, or ones that don't mean anything to her.
"I wanted to make sure every project I made from that step forward was a project that was what Chloe Moretz was representing and what I wanna punch out to young people and to young girls, and just make the right decisions."
We are excited to see where Chloe's career takes her!
Like Just Jared Jr. on FB
Photos: Variety/REX/Shutterstock
Posted to:
Chloe Moretz