Thu, 17 August 2017 at 3:39 pm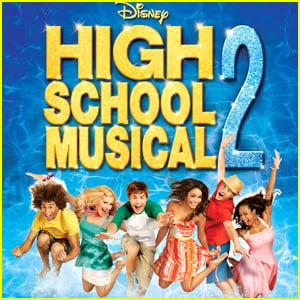 JJJ's been celebrating High School Musical 2's 10 Year Anniversary all day long and we don't plan on stopping any time soon.
The second movie in the best franchise ever — starring Zac Efron, Vanessa Hudgens, Ashley Tisdale, Corbin Bleu, Lucas Grabeel and Monique Coleman — broke so many records when it debuted.
High School Musical 2 is actually, TO THIS DAY, still the highest rated Disney Channel Original Movie premiere ever — they had a massive 17.2 million premiere viewers when it first came out.
That's still such an insane number.
To celebrate even more, JJJ rounded up 5 FACTS you definitely didn't know about the flick before now. Check them out below!
On set, the director had a yawn jar! Nobody was allowed to yawn and if they did, they had to put some money in the jar.
In the movie, Gabriella Montez's ringtone is "You Are the Music in Me" and Sharpay Evans's ringtone is "Fabulous".
Apparently, Zac was quite the prankster. He was always tossing water balloons at the cast and crew. (Don't worry – they got him back by toilet papering his dressing room.)
The pink piano used in Sharpay's performance of "Fabulous" was repainted white and used in the performance of "Everyday" at the end of the movie.
The assignments thrown at the beginning of "What Time is It" were actual assignments completed by actual students at East High in Salt Lake City. Each individual assignment had to be checked for inappropriate or embarrassing information before they filmed the scene. We're sure you could read those too. LOL!
Also, let's give a little love to "Work This Out"!
Like Just Jared Jr. on FB