Wed, 30 August 2017 at 1:51 pm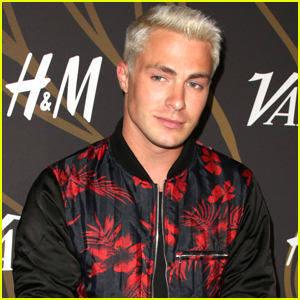 Teen Wolf actor Colton Haynes came out as gay over a year ago.
Of course, he didn't expect the move to affect his career. After all, acting and his personal life should have very little to do with one another.
Unfortunately, the 29-year-old actor found that homophobia is still deeply entrenched in Hollywood, and he took to Twitter yesterday to speak out about it.
"Hollywood is so f-ked up," he wrote. "So much of the focus is on your personal life & has nothing to do with the talent you have to bring to the table."
He then shouted out the people he works with on American Horror Story for embracing his talent.
"Thank god for Ryan Murphy, Greg Berlanti, & Jeff Davis. They believe gay actors are more than just their personal lives. So disappointed in how Hollywood cant understand that playing a character has nothing to do with how u live your personal life."
It's super disappointing to see that even in 2017, Hollywood still judges actors for their sexual preferences.
Hollywood is so fucked up. So much of the focus is on your personal life & has nothing to do with the talent you have to bring to the table

— Colton Haynes (@ColtonLHaynes) August 30, 2017
Thank god for Ryan Murphy, Greg Berlanti, & Jeff Davis. They believe gay actors are more than just their personal lives

— Colton Haynes (@ColtonLHaynes) August 30, 2017
So disappointed in how Hollywood cant understand that playing a character has nothing to do with how u live your personal life

— Colton Haynes (@ColtonLHaynes) August 30, 2017
Like Just Jared Jr. on FB