Fri, 27 October 2017 at 6:06 pm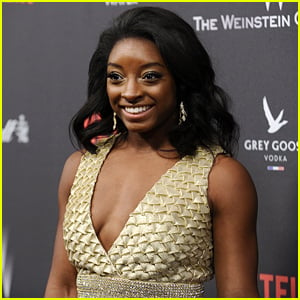 Simone Biles is returning to gymnastics training full-time on November 1, and she's glad she took a break.
"Mentally and physically, I've given myself a rest," the 20-year-old gold medalist told ESPN. "We've gone through a lot our entire life and it feels like a job after a while. You don't know what life is like without gymnastics, so it was exciting to get a little feel of what that was like."
Returning to the gym will definitely take some getting used to.
"I've never taken a break from gymnastics, so it's weird to see how I've lost muscle mass," Simone explained. "Trying to do the same things feels different. There are some things I look back at and am like, 'I have to do that again?' It wasn't scary before, but it's scary now."
We're glad she was able to take some time to experience being a normal teenager for a while!
Well, almost normal anyway.
Like Just Jared Jr. on FB