Mon, 13 November 2017 at 5:54 pm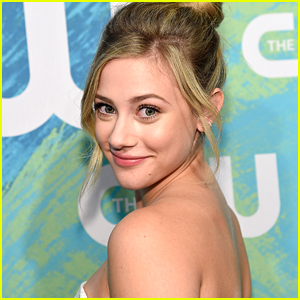 Lili Reinhart has responded back to a Twitter user after calling out two fans for taking sneaky pics of her at lunch.
The Riverdale actress has opened up about this before and how it's rude to assume that just because she's on a television show, she should drop everything to take a photo.
"No, no, no. This is what's wrong — you think you're entitled to take a photo of me while I'm alone and eating because I'm on a tv show," she wrote back to another user who called her out about it. "So I asked for it, right? Wrong."


Lili adds, "I am a human being. I am not Betty Cooper. You aren't entitled to me. At all."
Speaking with Elle recently, Lili talked openly about situations like this where 9 times out of 10, she will be friendly and offer to take a picture with you. However, don't do it sneakily, like these two fans did — ask!
"No one's forcing me or any other celebrity to take time out of their day to say hi to these fans or do these things. It's just something we do nine times out of 10 because we love and appreciate our fans," she says.
Lili added, "There is a sense of guilt that you can feel sometimes for not meeting their expectations, but that's kind of wrong for me to think that way, because I am a person. I play Betty, but I'm not Betty. I'm not on 24/7."
To the two girls who are repeatedly photographing me as I'm eating my lunch…. I see you… you aren't slick…. that's fucking rude. ?????

— Lili Reinhart (@lilireinhart) November 13, 2017
Whats with celebs these days? If u don't want that much attention then quit acting for good. Be nice to the fans pls.

— Precious Soul (@stunninghuman) November 13, 2017
No, no, no. This is what's wrong— you think you're entitled to take a photo of me while I'm alone and eating because I'm on a tv show. So I asked for it, right? Wrong. I am a human being. I am not Betty Cooper. You aren't entitled to me. At all. https://t.co/0sF1cjw6yF

— Lili Reinhart (@lilireinhart) November 13, 2017
Like Just Jared Jr. on FB