Sun, 03 December 2017 at 5:58 pm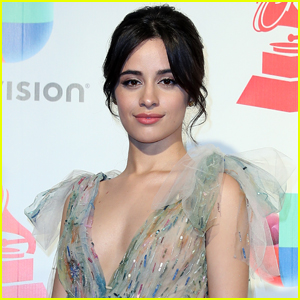 Camila Cabello is totally beautiful in our eyes but it took time for her to become confident in her own skin.
The 20-year-old singer recently opened up about learning to love her flaws and how she went through a particularly hard time dealing with acne.
"It was hard at first, because I was my own worst critic. I ended up building a bubble and focusing on myself during that time. I would tell myself that I was beautiful and the more I said it, the more I believed it," Camila told J-14.
She added, "Learning to be OK with the things you consider to be flaws – whether it's your acne, your weight or your hair – really makes a difference in how you view yourself. I think when you're insecure and don't feel good about yourself, then that bad energy transmits outward and ends up bringing you down, so that's why it's important to find beauty within the things that you don't like. Once you do that, it changes everything. Now, I can honestly say I'm more comfortable in my skin than ever – pimples and all!"
Like Just Jared Jr. on FB