Thu, 14 December 2017 at 4:37 pm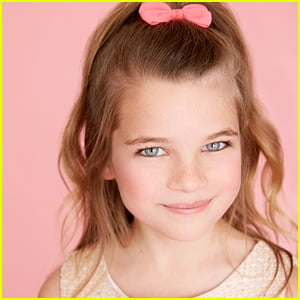 JJJ is officially obsessed with CBS's new show, Young Sheldon — and even more obsessed with Raegan Revord!
We got to catch up with the young actress who plays sassy Missy and found out 10 Fun Facts about her.
If you don't know, Young Sheldon centers on young Sheldon Cooper, who at nine-years-old finds himself in high school with his older brother and struggles to be understood by his family, classmates and neighbors.
There's a brand new episode tonight too!
Check out our 10 Fun Facts about Raegan below:
I've been vegan(ish) since I was 4 years old. I just can't seem to give up cheese!
I'm obsessed with reading. When I was in school, I would spend recess and lunch time reading in the library
My dream is to eventually have a farm so that all the animals I rescue will have a place to live
I love to collect the Beanie Boos stuffed animals
When I grow up, I want to continue being an actor, but also become a director, author, and horseback rider
Click inside for more facts about Raegan Revord…
Before I started acting on television, I appeared in print ads and commercials for Enterprise with Joel McHale, Toyota, Mattel, and Little Tikes, to name a few
When I was six years old, I met my real life best friend, Aubrey Anderson-Emmons, when I guest starred on Modern Family
I LOVE musical theater so much that I prefer to sing and listen to show tunes over top 40 songs on the radio
I like to put on some type of performance every day whether it be a musical, concert, or even a circus act!
I am inspired by Lin Manuel Miranda, Kristen Chenoweth, and Idina Menzel
FYI: Raegan wears a Marie Chantal dress, Zuzii Clogs, Stella McCartney Kids bomber jacket in the pics below.
Like Just Jared Jr. on FB