Wed, 20 December 2017 at 2:10 pm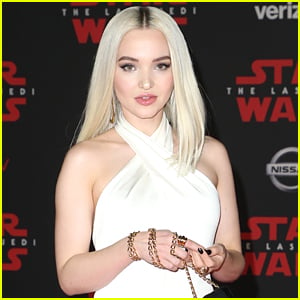 By now, we've all been waiting what seems like eons for Dove Cameron's debut music, and we hate to break it to you, but it might be a little longer.
The Descendants 2 actress told fans today about the delay in getting it out to everyone.
"LISTEN YALL I WANT TO ISSA CONTRACT THING," she told fans who were asking about just when the release was coming. "Sorry I yelled, but i would right now if i could and you KNOW that you crazy pants."
When JJJ caught up with Dove recently, we did get her to spill on her upcoming music.
"I can definitely say 'soon' (laughs). It is coming soon, and it's production heavy," she told us. "It's something that no one has heard from me yet, because I haven't been able to record and do my own music like this."
And that's not all Dove's new music is: "It's definitely different, but it's not out of my wheelhouse in terms of vibe or brand or anything like that."
"I think my fans have been expecting it for a while, will be satisfied. Then, my newer fans might be surprised because it is a departure from what I have released before with Disney."
Whenever Dove's debut single, "Talks About" does come out, we'll be ready and waiting for it.
Like Just Jared Jr. on FB