Sun, 24 December 2017 at 11:58 am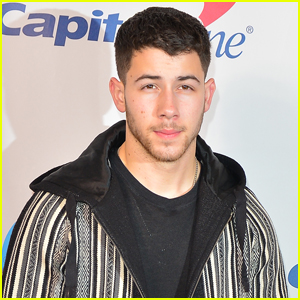 Nick Jonas may be single at the moment but he's totally okay with that!
The 25-year-old actor and singer recently opened up about his single status and looking for love in the future.
"It's not that I'm not pursuing love in some sense, but I'm just too busy right now. The time that I do have, I want it to be fun and casual and light and a non-stressful thing," Nick told People.
He added, "I'm sure there will come a time when I'm ready to make a more serious commitment and be in a relationship like that but I'm thrilled to be able to keep things light at the moment."
Nick also explained that he was so happy when his brother Joe got engaged to Sophie Turner, saying, "I think they found their other half in each other and it's a beautiful thing. It's rare in a lot of cases and when you see it happen it brings you an overwhelming sense of joy."
Like Just Jared Jr. on FB