Tue, 02 January 2018 at 8:17 pm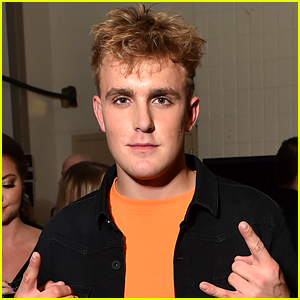 Jake Paul is under fire just one day after his brother Logan Paul got into a controversy as well.
The 20-year-old YouTube star has been criticized for a video he posted titled "I Lost My Virginity" that had a thumbnail with a photo completely inappropriate for his young fans. The photo, which has since been removed, featured a man (possibly him) laying in bed in his underwear with a woman straddling him while wearing just her underwear as well.
The video has nothing to do with Jake losing his virginity and instead is just about him skiing for the first time. At one point he makes a joke about losing his ski virginity and remarking about the title he ended up using being "good clickbait."
People have been slamming Jake for his use of clickbait even though he lists his channel as being "family friendly pg clean," even in the description of the video.
I bet most of them don't even know what virginity means ???????????????? their poor innocent minds. @jakepaul https://t.co/By9c1LEAnT

— priscilla ???? (@softiedols) January 2, 2018
jake paul just posted a video and the thumbnail was him and a girl practically naked making out and the title is i lost my virginity and it's clickbait?? anything for fame

— rachel (@okjuggy) January 2, 2018
Click inside to see more tweets…
"I'm literally gonna blog with a bear today. That's my goal"
Jake Paul is already trying to up his brother.
Also, the video is titled "I lost My Virginity…" so…

— shawn mendes (@hshtag_hshbrown) January 2, 2018
Okay @jakepaul
Change that title and thumbnail
Kids are gonna be like
"Mom how did Jake lose his virginity"
"Michael Dean angelo ii, how dare you say that in front of me"
Put something like
"Snowboarding gone wrong"

— JERIKA (@justjerikastuff) January 2, 2018
Any youtuber ever: says "hell" in a video" and no ads
Jake Paul: Literally says he lost his virginity and the thimbnail is not suitable and gets monitized. Come on youtubr putting a guy who exposed a dead body on trending and this? The Paul brothers man oml pic.twitter.com/vdiIgpsfxS

— Poppy Rylance ?Team????????????? (@PoppyRylance) January 2, 2018
Parent: I wonder what my children like to watch

Child: I watched a video where jake Paul lost his virginity!!

Parent:

Child:

Child: DAB ON THEM HATERS

— Lonk (@Candyyy890) January 2, 2018
Like Just Jared Jr. on FB