Thu, 25 January 2018 at 6:29 pm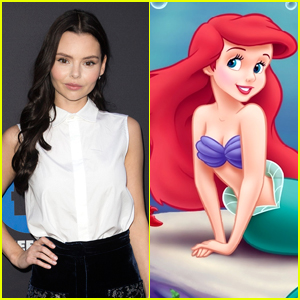 The first time we heard about Freeform's upcoming Siren, we were excited about the mermaid aspect — and then, we realized that it's nothing at all like The Little Mermaid — or maybe it kind of is, the original fairytale, that is.
Stars Eline Powell and Alex Roe spoke to ET about their upcoming drama and they both shared that it's not anything like the musical animated film you picture — it's scary.
"It is scary, but I think, you know, a great white is scary yet majestic… I'm a bit in that category I think," Alex teased.
Eline adds, "It is a very different side [of mermaids], but only because it's looking a little bit more at it realistically in the sense that they are predators that have to survive in the ocean…there's a certain level, for lack of a better word, badass-ness that has to come with that.
As for her mermaid character, Ryn, she's "a little bit more animalistic than the Little Mermaid but that doesn't necessarily mean she isn't as lovely."
Siren premieres in March on Freeform.
Like Just Jared Jr. on FB