Wed, 04 April 2018 at 1:15 pm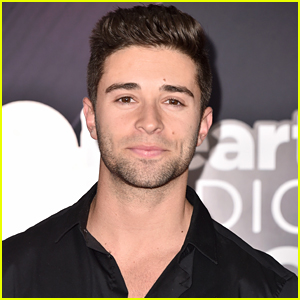 Jake Miller is about to blow your mind here.
While talking about his latest album, Silver Lining, with AfterBuzz TV' I Could Never Be segment, the 25-year-old musician revealed just how much it took him to make the record.
Any guesses? NOTHING! The only thing Jake actually spent money on to make the album was for the artist who designed the album artwork.
"It cost $0 to make this album that I just put out, Silver Lining. It literally cost $0," Jake shared in the interview. "In terms of the songs, I made them all in my room so $0."
Just a few years ago, though, that wasn't the case.
"Back in the day when I would be on like record labels and stuff, I would be put in rooms with some producers and these producers know I'm working with a big company like a record label and so they would charge me $40,000 for a beat," Jake shares. "And it never came out of my pocket, but can you imagine if I was independent and I had to front that money? So, that's kinda why I was like, alright, well, now I need to figure out how to make my own beats."
"It all gets very costly. Obviously, studio time, music videos," he adds. "I've just surrounded myself with a great, a great team. My roommates shoot all my music videos. I make the music. So it's like, nowadays, I'm kind doing it very on a, on a low budget."
Like Just Jared Jr. on FB