Fri, 20 April 2018 at 4:00 pm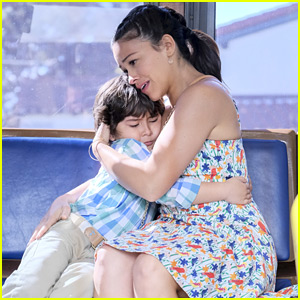 Don't mind us, we'll just be crying over here in a corner about this – but Jane the Virgin will most definitely end with season 5.
According to executive producer Brad Silberling, the series will wrap up with 100 "chapters" (aka episodes) in the next season.
Talking to Metro he says that "yes, we are heading into the final season."
"It is a wonderful final season of the show…This will only make real sense when you have seen the content of the fifth season of the show. It is exactly as it was laid out," he shared.
"[We've] always known when it was going to end."
He adds, "It will be 100 episodes when it's done and 100 is exactly where Jennie [Snyder Urman, creator and executive producer] always hoped it could end the story. So it's perfect."
Don't forget to watch the season four final TONIGHT @ 9PM ET/PT on The CW.
Like Just Jared Jr. on FB