Thu, 31 May 2018 at 4:20 pm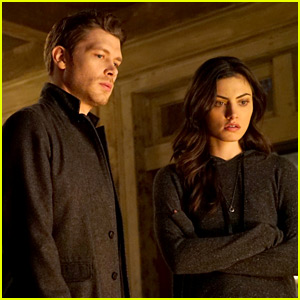 Hayley's death on The Originals hit everyone pretty hard, but it's especially upsetting for Klaus.
Speaking with TV Guide, Joseph Morgan opened up about what's it's like to lose her and becoming a single parent now that she's gone.
"You know, he'd rather grown to like her," Joseph shared. "I think they, in the beginning, were certainly at odds. They were two people who shared a night together and had a child because of it and would not be in each others' lives if it weren't for that child."
He continues, "They've learned to live together to the point where they have become a family — a sort of dysfunctional, strange family, but a family nonetheless, and so losing her was definitely a blow. I think that it's losing a family member. So yeah, it was very upsetting and made him rather angry, I think."
As for the future on the series and becoming a single parent to Hope, it's going to be difficult for him.
"He really feels the weight and responsibility of being the only parent," Joseph adds. "That's tremendously difficult for him to deal with. I feel like Hayley's always been a much better parent than him, and she spent the time — she's spent the last seven years, while he's been away, with Hope."
"For him to come back after such a long absence and then to be thrown into this situation where, 'Hey it's just you now with your daughter,' it's a very steep learning curve for him. So that's tremendously upsetting."
The Originals airs Wednesdays on The CW.
Like Just Jared Jr. on FB