Sat, 02 June 2018 at 12:33 pm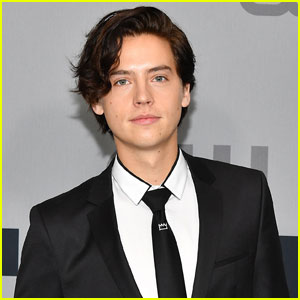 Cole Sprouse is spilling on his craziest encounter with a fan and it's a little bit scary!
The 25-year-old actor says that back when he was on Disney Channel, he and his family were having dinner at a ski resort when they noticed a group of young fans.
"I have to go to the bathroom, so I get up and 10 other kids get up with me. And I'm praying it's a private stall…and I walk in and it's a row of stalls," Cole explained to Glamour.
A few minutes later, a group of boys follow him into the bathroom and one of them begins to check if he's in any of the stalls.
"So I do this weird thing where I lift my feet up so they can't see underneath the stall…and sure enough he gets to my stall and I lock eye contact with him through the crack of the stall while I'm sitting down and my legs are up and it looks like I'm giving birth. I've never felt as naked in my life…His face was horrified," Cole said.
Needless to say, the young fan and his friends rushed out of the bathroom.
Check out the Cole's entire story below…
Like Just Jared Jr. on FB