Sun, 03 June 2018 at 12:32 pm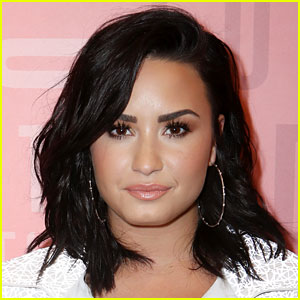 Demi Lovato is apologizing after accidentally offending some fans during a question and answer session on Twitter.
When the 25-year-old singer was asked what was the "funniest prank you've ever pulled," some fans thought her response was inappropriate.
In a now deleted tweet, Demi wrote, "I hired a lady of the night in Vegas and sent her to Max's hotel room to surprise him. She walked into his room without permission and grabbed him in his 'area' and he freaked the f*ck out hahahahaha."
Some fans began pointing out that this is a form of sexual misconduct.
"For all of those coming at me rn, listen to the lyrics of Warrior and maybe you'll have more compassion for someone who made a simple mistake. Of all people I know about sexual abuse. You don't have to educate me," Demi tweeted. "So sorry if anyone was offended."
Demi also added, "people DON'T know my full story.."
I swear I could tweet something about craving jelly beans and it would offend someone.

— Demi Lovato (@ddlovato) June 3, 2018
For all of those coming at me rn, listen to the lyrics of Warrior and maybe you'll have more compassion for someone who made a simple mistake. Of all people I know about sexual abuse. You don't have to educate me.

— Demi Lovato (@ddlovato) June 3, 2018
So sorry if anyone was offended 😔

— Demi Lovato (@ddlovato) June 3, 2018
That's just the thing… people DON'T know my full story.. https://t.co/0x8uU7gdDv

— Demi Lovato (@ddlovato) June 3, 2018
Like Just Jared Jr. on FB