Wed, 20 June 2018 at 1:37 pm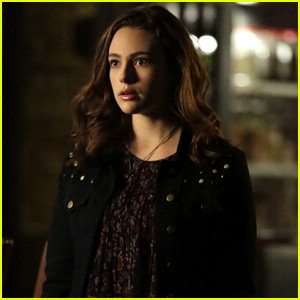 Danielle Rose Russell's Hope is blaming Elijah for her mom's death on The Originals in tonight's episode.
"She's definitely in the anger stage right now," the actress shared with TV Guide. "Her anger obviously manifests itself in very explosive ways."
And Elijah is in direct view of those explosive ways.
Danielle continues, "When she sees Elijah for the first time, really this entire season, she does end up taking out a lot of how she's dealing with herself, with her mom and with him too. He didn't mean to really kill her, but he ultimately ended up being kind of the nail in the coffin."
She also opened up about how heavy her scene with Daniel Gillies, truly is.
"The scene itself is definitely emotional. There's a lot of anger, there's a lot of hurt, there's a lot of betrayal and sadness, on both parts — at each other and within themselves," she says. "And you see that in the preview, Hope kind of explodes. But it's very deep-rooted emotion."
The Originals airs TONIGHT, June 20th @ 9PM ET/PT on The CW.
Like Just Jared Jr. on FB