Thu, 30 August 2018 at 10:58 am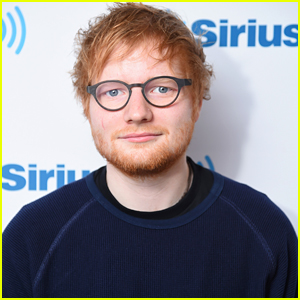 Ed Sheeran is opening up about his next music collection and reveals that it's unlike anything we've heard before.
Talking with EW about Songwriter, the -year-old musician chatted about what's next after his Divide album.
"The next project I'm going to do is completely out of my comfort zone —completely," he says.
How is it different? "I don't think there's an acoustic guitar on it. Which to be an acoustic singer-songwriter, it's different. But it's not an album or a mixtape or anything, it's just a collection of songs that will just come out."
Ed adds that unlike the promotion for ÷, and even his X and + albums, there will be very little on this collection.
"I don't really want to promote it, I just want to stick it out," Ed says. "I feel like I need to clear the air a little bit after ÷, because it was such a pop thing. I just feel like the next thing, if I came out with an album next, people would compare it to ÷ and want it to be bigger and sell more."
"I kind of learned from looking at how Drake does it. Drake puts out these albums that are huge but then in between he sticks out projects and however big the project is, it doesn't really matter because it's not the album, if that makes sense. It just clears the air for the next album."
Whenever Ed does release his next collection of music, we'll definitely be listening.
Like Just Jared Jr. on FB