Mon, 15 October 2018 at 2:47 pm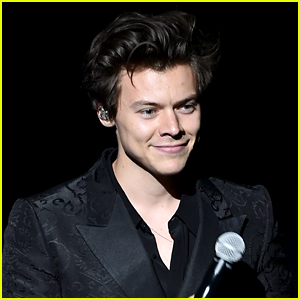 Can you imagine going to a hot yoga class and being in the same room as Harry Styles?!
This happened to a fan named Rachel over the weekend and she tweeted about her experience!
"YOU GUYS YOU GUYS YOU GUYS. I WENT TO YOGA TODAY AND HARRY F–KING STYLES WAS THERE IN THE SAME CLASS AND AFTER HE SAID EXCUSE ME TO ME AND WAS RIGHT NEXT TO ME BY THE MAT CLEANING STATION AND YES HE CLEANED HIS OWN MAT GOD BLESS GOD BLESS HE HAD A BANDANA IN HIS HAIR," she wrote. You can check out a bunch of her tweets below!
Also pictured inside: Harry out for dinner with TV host James Corden and his wife Julia Carey at Nobu on Sunday (October 14) in Malibu, Calif.
YOU GUYS YOU GUYS YOU GUYS

I WENT TO YOGA TODAY AND HARRY FUCKING STYLES WAS THERE IN THE SAME CLASS AND AFTER HE SAID EXCUSE ME TO ME AND WAS RIGHT NEXT TO ME BY THE MAT CLEANING STATION AND YES HE CLEANED HIS OWN MAT GOD BLESS GOD BLESS HE HAD A BANDANA IN HIS HAIR

— Rachel (@shejusthasit) October 13, 2018
Click inside to read more tweets…
wow this is a lot to wake up to. To address all the replies—
I am being 100% serious. This happened at a studio in Los Angeles. I don't have photo proof because no phones in yoga. Harry wore a white tee, gray shorts, and a red bandana in his hair. And he looked perfect obvi!

— Rachel (@shejusthasit) October 14, 2018
idk what to say to all these replies saying i'm lying. I am a 23 year old woman..I have nothing to gain by lying. There was no way to take a photo and even if i had a phone in yoga class for some reason i would never take a creeper pic of him in class. That's incredibly rude.

— Rachel (@shejusthasit) October 14, 2018
OH and also—this yoga studio practices modo and vinyasa style yoga and it's done in a 100 degree room. Harry did NOT take his shirt off much to my dismay ha. I wasn't sure of his experience level or if he was just tired but he rested on his mat for a lot of the class

— Rachel (@shejusthasit) October 14, 2018
Barely talked to him. After by the mat cleaning station i went right next to him. He reached across me to grab a spray bottle & towel and said excuse me. After he was done cleaning he went in the locker room and i never saw him leave (and believe me i waited)

— Rachel (@shejusthasit) October 14, 2018
Once i was next to him by the cleaning station my entire body was shaking hahah. Like not enough that people could notice but i thought i was gonna fall over

— Rachel (@shejusthasit) October 14, 2018
He looks straight outta a movie. As beautiful as ever

— Rachel (@shejusthasit) October 14, 2018
I was super bummed i couldn't get a photo. At the studio you're not allowed to have phones in class. Saw him once i was in class and in the lobby for a sec after. Then he went in the locker room. I waited outside to catch him but he must've left a back way

— Rachel (@shejusthasit) October 14, 2018
Like Just Jared Jr. on FB