Fri, 19 October 2018 at 10:15 am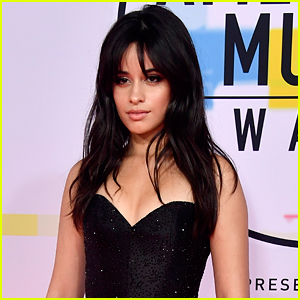 Camila Cabello is feeling all the feels right now as she wraps up her final dates of her Never Be The Same tour.
In a new Instagram post, the "Havana" singer took time out to thank fans for their undying support and just how much she's accomplished since going solo.
"I can't believe the never be the same tour is coming to an end in just two shows," Camila started out. "I'm already getting really sad and emotional about it 😣."
"This year has given me the best memories of my life, and tour makes me feel closer to you guys than anything else- seeing your faces in the crowd crying to somethings gotta give, hearing you freak out when my eyes open in the countdown, you coming up onstage and singing real friends, people trying to shut each other up during in the dark and us laughing about it, seeing everybody's hands in the air at the end of into it," she continued.
"I feel this urgency during each show to make you feel connected, and less lonely in the world, and like you can be free and yourself and understood- and you do the same for me too. I just hope you know I meant every word and that I look out there and no matter what my day has been, I remember that you've waited months to come to the show, or you've saved up for this night, or you had a bad week and you need a night of joy. You all mean so much to me and every show meant a lot to me."
Camila adds, "One girl told me she decided to quit her day job and go to college after the love and fear speech, and so many of you told me about how much you needed to hear what we say before scar tissue. Promise me you'll always keep our promise. Promise me you will be kind to yourselves. Promise me you'll be brave. Promise me you'll always choose love over fear. And I will keep our promise too ❤️."
"I feel overwhelmed because I feel very lucky that I have the best fans in the world. Thank you for not only caring about me as a performer, but as a person- thank you for always liking me for me, and caring about me, and making me smile. I LOVE YOU. We will never be the same ✨✨✨✨✨."
Like Just Jared Jr. on FB