Wed, 31 October 2018 at 11:25 am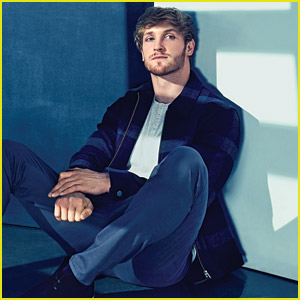 Logan Paul is still trying to redeem himself, 10 months after posting his now infamous video from Japan.
In a new feature story with The Hollywood Reporter, the 23-year-old influencer opened up about his lack of empathy at the time, and the hate he still gets. Check it:
On the moment he found the body in the forest: "My first feeling was just dis-f*ckingbelief. I should have felt empathy. I should have been like, 'Hey, this is wrong. Let's not do what we're doing.'"
On his now ex-girlfriend Chloe Bennet predicting what was going to happen during the trip: "She wanted to stay in one hotel, I wanted to stay in a different hotel. [I] just wanted my space…She's like, 'Yo, this behavior is going to bite you in the ass. I don't know how, I don't know when, but you're going to crash and burn.'"
On how he feels about being hated: "I was so used to people liking me. But being hated? I hate it. I hate being hated!"
For more from Logan, visit HollywoodReporter.com.
Like Just Jared Jr. on FB