Wed, 21 November 2018 at 10:50 am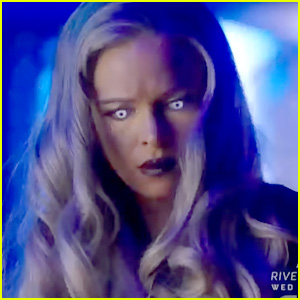 Caitlin Snow has found Killer Frost!
During last night's episode of The Flash, the icy heroine made her return to battle her own father, who was up to something more sinister.
Thomas Snow had actually been battling ALS all those years ago and quarantined himself after he began experimenting with cryogenic therapies, where he froze the progression of the disease – and he also froze Caitlin's too, since she had the genetic marker for ALS.
Turns out though, that while he created Killer Frost in Caitlin, he also created Icicle in himself, and Icicle is trying to take Thomas out.
After sending the message to come find him because he needed Caitlin's cells for a serum that will suppress his human side, Killer Frost makes her return, and gets rid of the serum. However, not before Icicle escapes.
Check out the scenes below now!
Like Just Jared Jr. on FB